We are privileged to have access to 6 beautiful lakes as well as sections of the river Ouse.
Species to target include Carp (20lbs+ in some waters), Bream to 7lbs,
Tench, Crucians, Roach, Rudd, Perch, F'1s, Gudgeon and Pike (in three of our waters)
Our committee and maintenance team work hard to preserve our angling, we have LIVE CCTC covering our Little Rowfant car park for your safety.
We host matches for Senior members midweek and matches for all members on Sundays, these matches are held at various waters to provide a variety of challenges. Weighing in bags of 100lbs+ are a regular occurrence for some members.
Rowfant mill pond has produced numerous 20lbs + carp, backed up with a good head of mid-high doubles with some nice scaley mirrors.
Club history
Copthorne & District Angling Society was formed in 1929, whilst the founders are sadly no longer with us, they would be very proud to see their fishery flourishing.
Our maintenance team have done a fantastic job ensuring everyone has accessible and safe waters to fish.  A massive amount of work went into reconfiguring Little Rowfant to create our "Third Lake" which remains carp free.
We have a very good match calendar for Seniors on Wednesdays with an extensive Sunday program offering matches for all members across our lakes.
Rowfant Mill Lake boasts numerous 20lbs plus Carp in excellent condition, with a strong back up of doubles and some nice scaley mirrors.  The original stock has produced several fish which are starting to visit the bank. There are Bream and Tench to over 7lbs, with high numbers of silvers. There are more than a few Pike, with specimens well on their way to the 20lbs mark. The Pike fishing is quite popular between November to March, and on the right day fishing a deadbait just off the bottom can be very productive.
Little Rowfant – Wilderness Lake holds a large head of Carp; 6 residents fall into the "up to 24lbs category" matches have been known to produce bags of 100lbs+
Little Rowfant – The Road Lake fishes well for Carp, Bream & silvers.
The Stock Pond consists of 5 pegs on the West bank.  This is a small water and match weights of 64lbs have been caught, good size doubles, and a few surprises lurk within.
Piltdown Pond is another excellent winter water due to its shallow depths, with a very good stock of Carp to over 20lbs as well as good size Bream and silvers. The Pike are well worth fishing for going to 20lbs with some members joining for this lake alone.
We have an agreement with the Ouse Angling Preservation Society which allows us to fish areas on the River Ouse. Big Carp, Barbel, Pike & Chub frequent this beautiful river.  Check out our waters page where you can find a map showing parking areas and the stretches available to us.
Check out the peg photos in the Gallery section.
The Committee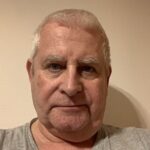 Ray Preston
Email: cdas1929@gmail.com
Phone: 447495 565 714
Blog: rayprestongoes.Wordpress.com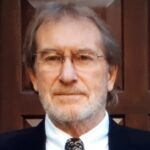 Roy Hurley
Mobile: 447540350334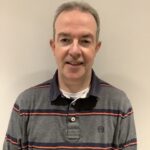 Paul Whitfield
Mobile: 447946 276 170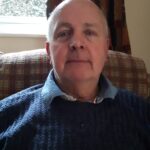 Les Eggleton
Mobile: 07746 960208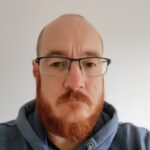 John Fox
Mobile: 44 7368 290 447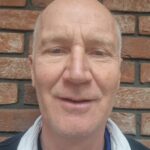 Colin Ryall
Mobile: 447786 968 574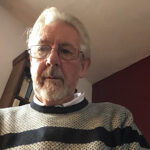 Rob Draisey
Mobile: 447971 435 703
Get in touch
If you'd like to learn more about our club, membership or anything else, please get in touch.